About Cameron
"Some of the earliest memories that I can remember are the ones that involve music."

Cameron, a native of Osceola, AR, comes from a heritage deeply rooted in God and music.  As a child, he always knew that he had a place in music, but didn't know exactly where.  That all changed when he entered the 6th grade.  Determined to play the drums, he signed up for middle school band. However, his parents told him that he had to play saxophone.  "I didn't want to play it because it had too many buttons."  After being tired of always getting last chair in band class, he decided to take his sax home and actually practice it.  This resulted in him getting first chair and he has been soaring since.

Soothing and soulful are the words used to describe Cameron's music.  Currently, Cameron is staying busy by touring and also teaching music. Music has taken him all across the country and even into Canada to perform.  He has performed and shared the stage with artists such as Kirk Whalum, J. Moss, Nick Colionne, Althea Rene, Karen Clark, Ty Tribbett, Ben Tankard, and many others. Cameron has been called to perform the National Anthem twice for the Memphis Grizzlies and has performed on several television stations such as TBN and The Bobby Jones Gospel Show.  He is also a music educator in the Memphis school system, travels lecturing as a motivational speaker, and music clinician.  Cameron performs a large range of music from smooth jazz, straight ahead jazz, soul, and gospel.  His goal is to provide great music that uplifts and inspires the listener.
He just recently released his second project "Power".  It is a collection of original and popular praise & worship songs.

Cameron currently resides in Marion, AR with his wife Vicki.  They have two children, Joshua and Ariel.

"A great man is one who has the heart of a servant."-Cameron Ross




Cameron Ross is endorsed by Theo Wanne Mouthpieces and Instruments and Antigua Winds.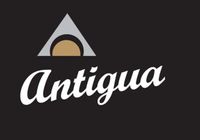 Cameron Ross Music
You are visitor number: 42992